5 REASONS TO BUY TIRES FROM A BMW CENTER.
The right tires for your BMW model

Competitive tire prices

Expert installation by factory-trained technicians

All major brands, including Bridgestone, Continental, Dunlop, Pirelli, and more

Road hazard coverage included on eligible tires
ROAD HAZARD COVERAGE.
YOU MAY BE COVERED WITH ROAD HAZARD TIRE COVERAGE.
Get more peace of mind on the road at no additional charge. Now, eligible tires purchased at a BMW Tire Center will have complimentary Road Hazard Tire Coverage for the first year of ownership. It's that easy.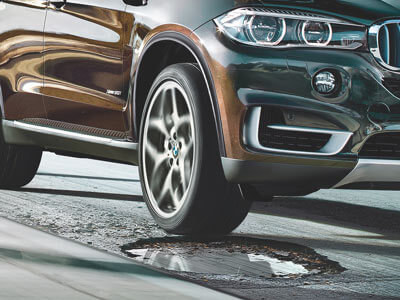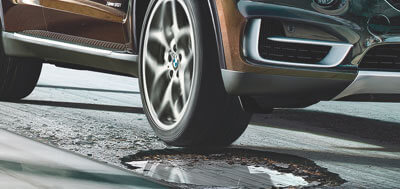 See The Risk Of Worn Tires